General overview on precipitation for 2018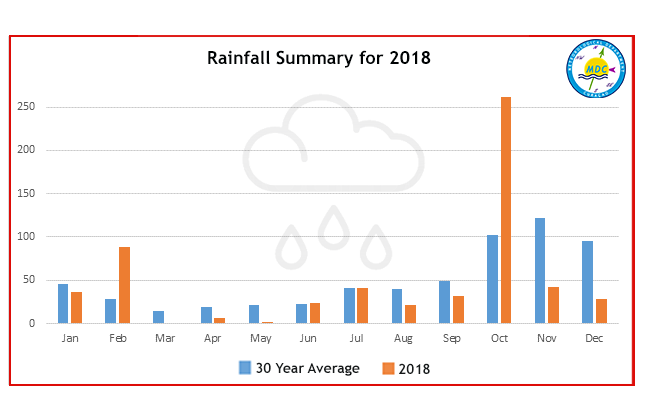 As we look back, the HATO total observed rainfall for the year 2018 compared to the rainfall history of the 30 past years, is considered normal.
A detailed analysis shows that during the months February and October last year the rainfall was above normal. March and May were relatively dry while November and December neither had that usual amount of rainfall. Consequently the average rainfall measured from HATO for 2018 has reached 596.5 mm.